Definitely want to get Evil Hat there, at least in some form. Excited this is happening! You can learn more and preregister at the official site.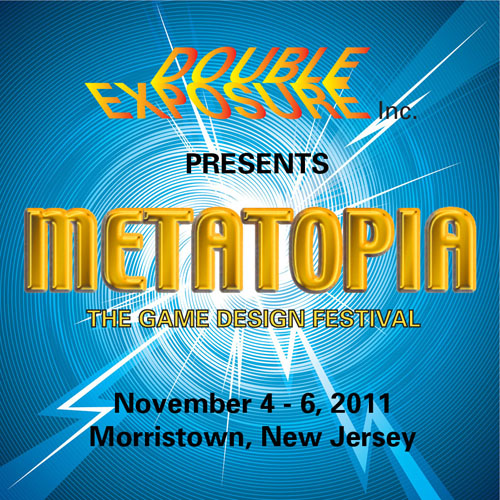 A Special NEW Convention For Developers and Publishers!
Double Exposure is proud to present METATOPIA, a festival of ideas and creativity!
METATOPIA is the place to unveil new ideas and new additions to existing material, and to share them with friends and peers, old and new.
Join dozens of developers and publishers for 48 hours of scheduled games, demonstrations, playtests, seminars, panels and discussions. Events will include hundreds of role playing games, story games, LARPs, board games and wargames.
METATOPIA is both a freeform exchange of gaming AND a tightly scheduled Double Exposure convention. Rather than having the gamemasters focus on the attendees, we have turned the tables and are creating an environment where the Players are there to focus on the Designers! It is unlike anything we've ever run before, all tied together by the top-notch Double Exposure staff, our familiar scheduling system and our world-famous Con Suite, featuring free snacks and refreshments all weekend long!
Join as a Designer for $50.00, and create your own events. Choose to include ONLY other designers, ask for random playtesters, or fill your event with hand-picked players distinguished by their portfolios!
Join as a Player for $20.00, and tell us your interests – we will match you up with events that suit you based on your wishes, and then let you fill up the rest of your festival experience with whatever you'd like!
Even if your game idea consists of three pencils and a cat, you'll want to be at this exciting festival, where every Designer is treated as a star. Dust it off, show it off, and let your peers help you get it ready for the 2012 convention season!